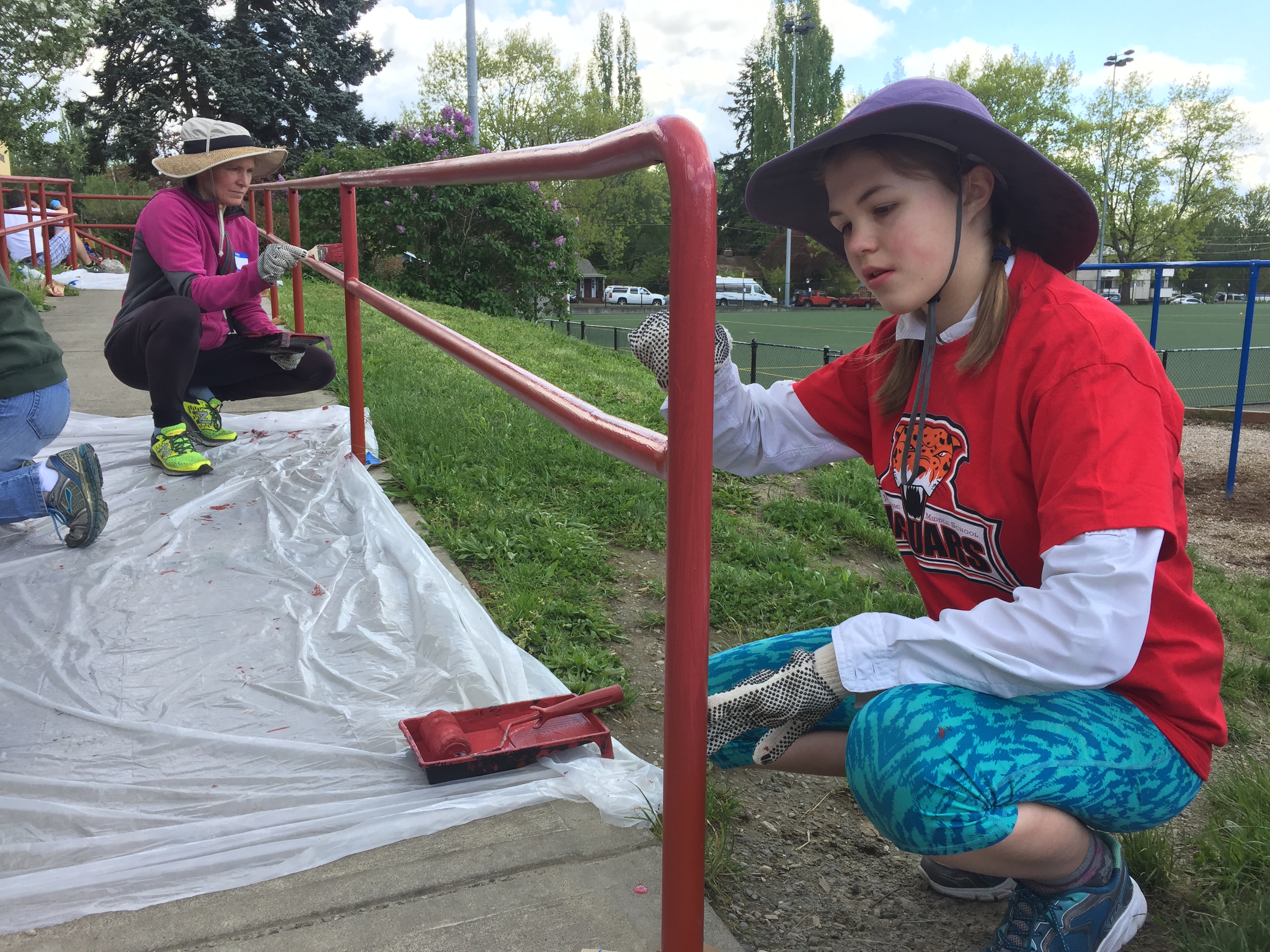 Our Mission
Our mission is to create a welcoming, safe, functional and environmentally sensitive landscape that celebrates the vibrancy and diversity of our community while also addressing the educational and athletic needs of our students.
FJAMS obtained a Community Partnership Grant from the City of Seattle Department of Neighborhoods and hired Johnson+Southerland to facilitate a public process and develop a Landscape Master Plan for the 20-acre site that is home to Jane Addams Middle School and the athletic venue for community outdoor recreation programs.
Who uses this site?
The JAMS campus is one of the most used properties in North Seattle. Here is a list of some of the organizations that utilize this site.
Seattle School District
Soccer: Seattle Celtic, Puget Sound Premier Soccer League, RATS League, WSWSA
Football: Brave Pride Junior Football, Emerald City Football Club, Pick 6 Sports
Baseball: North Seattle Baseball Association, RUG LL
Ultimate Frisbee: Disc NW
Lacrosse: Northeast Seattle Boys Lacrosse, Coopers Lacrosse, Queen Anne Lacrosse Club
Sport spectators
Neighbors
Support our project
Though much of our funding has come from grants from the City of Seattle, we still rely on generous donations from our community.
Help us raise $100,000 to fund the first phase of our project.
Donate $250 or more and get your name engraved on one of the tiles on the new staircase! Check out our Donate Page for more info!